Provide Better Patient Care
Early Detection of Chronic Disease in Asymptomatic Patients
Diagnose Complex Symptoms
Increase Patient Compliance with Treatments
All-in-One Onsite Diagnostic
Service
State-of-The-Art Medical Device
Insightful Medical Reports
Onsite Medical Technician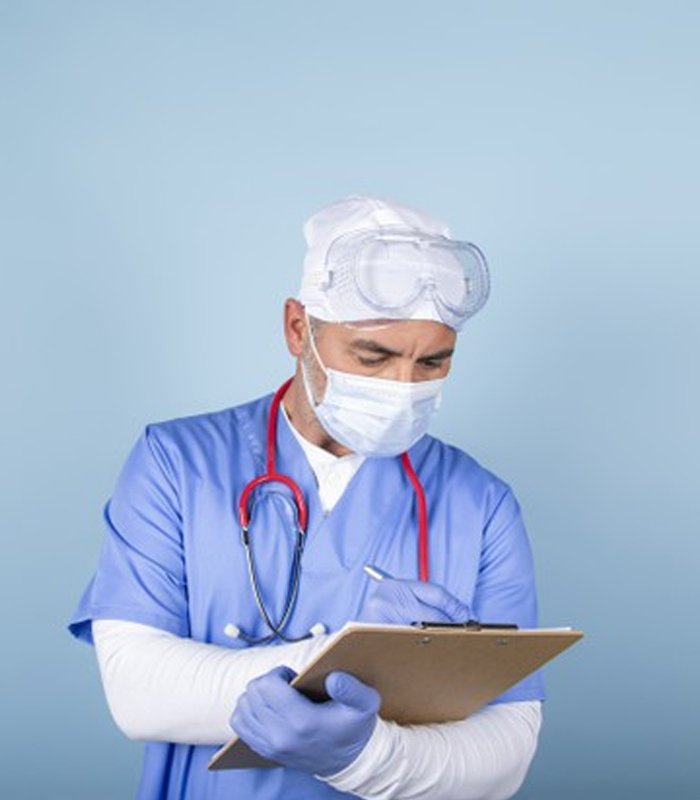 $160-170 Net Revenue per Screening
Increase Office Visits by 15-20%
Downstream Revenue to Multi-Specialty Groups
No Training of Clinical Staff
No Burden for Billing Staff
We believe that early detection or Early Detection Medicine (EDM) is the key to successful treatment.
Our Vision: We envision a world in which health screenings for asymptomatic disease is the standard of care in the medical industry.
Our Mission: To empower the physician to proactively identify disease indicators in asymptomatic patients by utilizing cutting edge preventive screenings and technologies while improving the overall patient experience.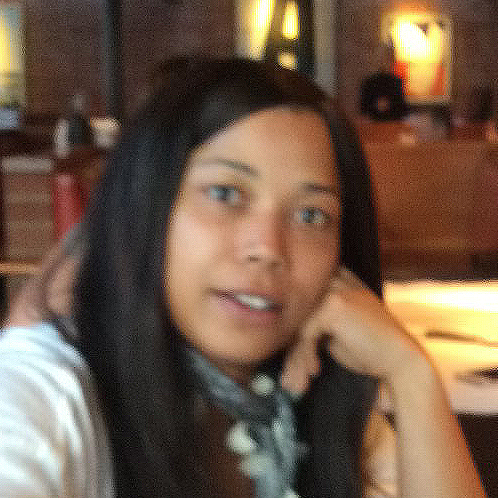 SHIRLEE JACKSON WINGATE
President
Proven experience building a book of business and sales results. Versatile marketing strategist with exceptional interpersonal and project management skills. UCLA Department of Neuropsychiatry: administered HR reporting for academic dossier program maintaining tenure promotions, salary distributions and benefits administration for professors and adjunct faculty. Professional development in Computer Sciences and Human Resources from Georgetown University. Degree from Dartmouth College in Biology.
DOLF DE ROOS
Chief Strategist
Vice President
World-renowned real estate investor. Taught at events and institutions in more than 25 countries, including Tony Robbins' Wealth Mastery. Author of 15 books, including the New York Times bestseller Real Estate Riches. Helps companies go global, specializing in technology transfer. Appeared on 4,500 radio stations daily for over four years. Visiting Professor at the University of North Texas.
PARIS XIAN
International
Development Director
MBA in Management and Economics, EMI & ESLSCA of Paris, France. Founder of Paris Realty. 20 years entrepreneurial experience. Fluent in English, French, Mandarin, Cantonese, and Korean. Seminar speaker on international real estate in more than 25 countries.
法国巴黎的EMI和ESLSCA管理与经济学MBA。 巴黎房地产的创始人。 20年创业经验。 精通英语,法语,普通话,广东话和韩语。 超过25个国家/地区的国际房地产研讨会演讲者。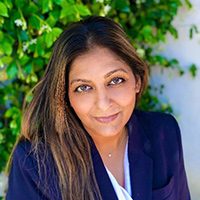 DR. KINDER FAYSSOUX
Director
Degree in biology from Santa Clara University in California. Medical degree from Saint Louis University School of Medicine in St. Louis, Missouri. Completed residency at Crozer Keystone Family Medicine Residency in Springfield, Pennsylvania.Family medicine practitioner with Board Certifications in both Family Medicine and Integrative Medicine. One of only 900 doctors worldwide who have a certification in Functional Medicine, which she received from the Institute for Functional Medicine. Thirteen years in the medical field.
Geriatric psychiatrist, pharmacologist, and brain health advocate. University of Nevada Las Vegas Adjunct Professor, department of Brain Health. CEO of CNS Innovations LLC, a company dedicated to providing innovative consultation services to advance prevention, diagnose and treatment of Alzheimer's disease. MD degree from West China University of Medical Sciences in Sichuan, China. Master's degree in pharmacology. Completed residency care in Psychiatry at University of Toronto.  She is a fellow of Royal College of Physicians and Surgeons in Canada.
DR. JORGE
SUÁREZ-MENÉNDEZ
Chief Medical Director

Dr Jorge Suárez-Menéndez is a plastic surgeon from Miami, Florida. He earned his Doctor of Medicine from Medical College of Georgia. In practice for more than 30 years, He has performed more than 25,000 surgeries. Formally trained in plastic and reconstructive surgery in Cincinnati, Ohio. He also served as the Chief of Plastic Surgery at Pan American Hospital, Miami, FL, Coral Gables Hospital, Coral Gables, FL, Hialeah Hospital, Hialeah, FL, and Kendall Regional Medical Center, Miami, FL. Author of many articles in the field of plastic surgery in English and Spanish as well as anti-aging medical books. In addition he has also appeared nationally and internationally on English and Spanish TV and radio shows.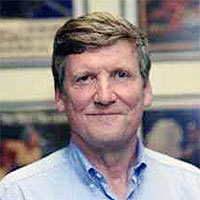 ROBERT O. WRAY, JR.
REAR ADMIRAL
US NAVY (RET)
Director of
Patient Interaction
A Mechanical Engineer from the Naval Academy, Admiral Wray spent 7 years of active duty as a nuclear engineer on surface ships, carriers, and submarines. Transferring to the reserves, he enjoyed a varied 20-year career in business. After mobilization to Baghdad, he was promoted to Admiral, on active duty for the past 6 years. He recently retired as a two star. He has a Masters from Georgetown University, is a licensed professional engineer, holds a patent, is the author of 2 books, and is a frequent professional speaker on leadership and management.
Degree in Finance from Liberty University.  Started a telecommunication business in 1988, growing the company to employ over 400 employees and installing over 15,000 miles of fiber optic cables.  After the 2003 WorldCom debacle, John took his business savvy and construction expertise and built or renovated over 200 homes and buildings. His expertise is much sought after. John is also a professional, international, real estate and motivational speaker, having given seminars in 15 countries and across the United States.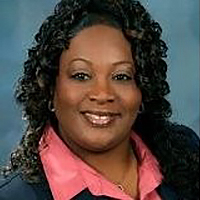 EDNA HUDSON
BSN, CAPA, RN
Director
Nursing Degree, State College of Florida, Associate Degrees, Lake Sumter State College. Employee of the Year at Leesburg Regional Medical Center. Charge Nurse of Ambulatory Surgery Unit, Leesburg Regional Medical Center, providing the best possible, compassionate, cost-effective, evidence-based care to clients in an outpatient setting through diagnosing, treatment and targeted prevention of a broad spectrum of surgical illnesses.
DEKER ARCHER
Editor in Chief,
Top Doctor Magazine
Degree from Patrick Henry College, classical education, degree in Political Science. Served as Robb White's chief marketing officer to convert his Robb Report business principles from magazine to digital catalogs and online market reach and expansion. Worked with Tony Robbins' own coach and helped launch business-to-business as well as business-to-consumer initiatives with Top Doctor Magazine.
SANDRA HOLTMEYER
Secretary
Degree from Missouri State University and a Master of Science Degree in Medical Dietetics from St. Louis University. Licensed REALTOR®, Real Estate Investor, Author, Owner, First Freedom Properties LLC, First Freedom Acquitisions, LLC, Member Board of Directors – Lafayette Industries (a Sheltered Workshop). Author of Beginner's Guide to Investing in Rental Properties.
Degree in Design Engineering Technology, Brigham Young University. 25 years experience in website design and management, online marketing funnel design and management, mobile app design, print and online advertising design and management, presentation design for C-level executives and top-tier seminar speakers. Seminar event technical and audio-visual management.
DAMON PARKER
Director of Onboarding
Degree in Business Administration, Minor in Finance, Eastern Kentucky University. More than eleven years working with doctors, marketing consulting to increase medical practice profitability. Marine Corps officer and fighter pilot. Business owner and entrepreneur for nearly a dozen years. Coached and trained more than 10,000 entrepreneurs how to start and build a business and maximize its profitability.
Testing of the autonomic nervous system (ANS) is the recommended standard of care by the American Diabetes Association for patients with Type 1 and Type 2 diabetes.
The American Heart Association Practice Guidelines for the management of patients with peripheral artery disease include the measurements of ankle-brachial index (ABI) in adults over 50 years old with a history of smoking, diabetes, or circulation problems, and all adults over 70 years old.
Uncover Possible Hidden Diseases
Identify Chronic Illness Before Costly and Invasive Interventions are Required.
Peripheral Artery Disease
Cardiac Autonomic Neuropathy
Our service is accepted by Medicare, Medicaid, and most major private insurance carriers.
We offer two options for billing.
Option 1
Billing provided by Pulse 4 Pulse team via national platform Advance MD.
We have many years of experience working with insurance companies and have expertise in successfully submitting claims and minimizing denials for the billing codes associated with our service.
Option 2
While we prefer to do the billing because of our experience with these specific codes we do let clients who request it do their own billing. In this case, the practice bills through their existing system and Pulse 4 Pulse provides expert billing liaison.
There are up to 5 Billable Diagnostic Codes approved by Medicare, Medicaid, and most private payers.
Ankle Brachial Test (93923)
Autonomic Function Test (95921)
Sudomotor Test (95923)
Electrocardiogram (93040)
Pulse Oximetry (94761)
Additional Billing Code
Follow-up Office Visit (99214)