TopDocRX delivers highly effective and qualitative care direct to medical practices and patients with the help of specialized monitoring equipment and personnel (Remote Patient Monitoring –  RPM). We also offer a full suite of testing services in multiple states across the U.S.
TopDocRX delivers highly effective and qualitative care direct to medical practices and patients with the help of specialized monitoring equipment and personnel (Remote Patient Monitoring –  RPM). We also offer a full suite of testing services in multiple states across the U.S.
Jason has more than 25 years of entrepreneurial experience in healthcare, financial services and fintech.  He is the founder of ESG Insurance Solutions LLC and principal of Sky Gem Advisors, a business consulting firm.  Previously, he was a partner at Soundview Strategic Advisors and HM Fund Management. Jason has also held positions at the LeFrak Organization, D.E. Shaw and Cantor Fitzgerald.  Mandel graduated with a Bachelor of Arts Cum Laude from Brandeis University in 1995 and a Master's Degree from Columbia University in 2008.
DOLF DE ROOS
Chief Strategist
Vice President
World-renowned real estate investor. Taught at events and institutions in more than 25 countries, including Tony Robbins' Wealth Mastery. Author of 15 books, including the New York Times bestseller Real Estate Riches. Helps companies go global, specializing in technology transfer. Appeared on 4,500 radio stations daily for over four years. Visiting Professor at the University of North Texas.
PARIS XIAN
International
Development Director
MBA in Management and Economics, EMI & ESLSCA of Paris, France. Founder of Paris Realty. 20 years entrepreneurial experience. Fluent in English, French, Mandarin, Cantonese, and Korean. Seminar speaker on international real estate in more than 25 countries.
法国巴黎的EMI和ESLSCA管理与经济学MBA。 巴黎房地产的创始人。 20年创业经验。 精通英语,法语,普通话,广东话和韩语。 超过25个国家/地区的国际房地产研讨会演讲者。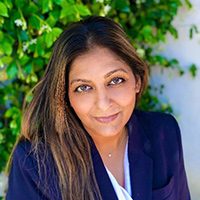 DR. KINDER FAYSSOUX
Director
Degree in biology from Santa Clara University in California. Medical degree from Saint Louis University School of Medicine in St. Louis, Missouri. Completed residency at Crozer Keystone Family Medicine Residency in Springfield, Pennsylvania.Family medicine practitioner with Board Certifications in both Family Medicine and Integrative Medicine. One of only 900 doctors worldwide who have a certification in Functional Medicine, which she received from the Institute for Functional Medicine. Thirteen years in the medical field.
Geriatric psychiatrist, pharmacologist, and brain health advocate. University of Nevada Las Vegas Adjunct Professor, department of Brain Health. CEO of CNS Innovations LLC, a company dedicated to providing innovative consultation services to advance prevention, diagnose and treatment of Alzheimer's disease. MD degree from West China University of Medical Sciences in Sichuan, China. Master's degree in pharmacology. Completed residency care in Psychiatry at University of Toronto.  She is a fellow of Royal College of Physicians and Surgeons in Canada.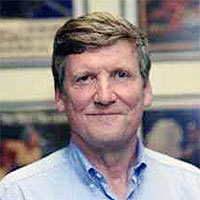 ROBERT O. WRAY, JR.
REAR ADMIRAL
US NAVY (RET)
Director of
Patient Interaction
A Mechanical Engineer from the Naval Academy, Admiral Wray spent 7 years of active duty as a nuclear engineer on surface ships, carriers, and submarines. Transferring to the reserves, he enjoyed a varied 20-year career in business. After mobilization to Baghdad, he was promoted to Admiral, on active duty for the past 6 years. He recently retired as a two star. He has a Masters from Georgetown University, is a licensed professional engineer, holds a patent, is the author of 2 books, and is a frequent professional speaker on leadership and management.
Degree in Finance from Liberty University.  Started a telecommunication business in 1988, growing the company to employ over 400 employees and installing over 15,000 miles of fiber optic cables.  After the 2003 WorldCom debacle, John took his business savvy and construction expertise and built or renovated over 200 homes and buildings. His expertise is much sought after. John is also a professional, international, real estate and motivational speaker, having given seminars in 15 countries and across the United States.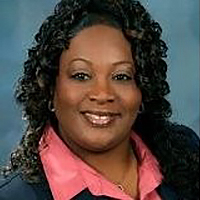 EDNA HUDSON
BSN, CAPA, RN
Director
Nursing Degree, State College of Florida, Associate Degrees, Lake Sumter State College. Employee of the Year at Leesburg Regional Medical Center. Charge Nurse of Ambulatory Surgery Unit, Leesburg Regional Medical Center, providing the best possible, compassionate, cost-effective, evidence-based care to clients in an outpatient setting through diagnosing, treatment and targeted prevention of a broad spectrum of surgical illnesses.
DEREK ARCHER
Editor in Chief,
Top Doctor Magazine
Degree from Patrick Henry College, classical education, degree in Political Science. Served as Robb White's chief marketing officer to convert his Robb Report business principles from magazine to digital catalogs and online market reach and expansion. Worked with Tony Robbins' own coach and helped launch business-to-business as well as business-to-consumer initiatives with Top Doctor Magazine.
SANDRA HOLTMEYER
Secretary
Degree from Missouri State University and a Master of Science Degree in Medical Dietetics from St. Louis University. Licensed REALTOR®, Real Estate Investor, Author, Owner, First Freedom Properties LLC, First Freedom Acquitisions, LLC, Member Board of Directors – Lafayette Industries (a Sheltered Workshop). Author of Beginner's Guide to Investing in Rental Properties.
Degree in Design Engineering Technology, Brigham Young University. 25 years experience in website design and management, online marketing funnel design and management, mobile app design, print and online advertising design and management, presentation design for C-level executives and top-tier seminar speakers. Seminar event technical and audio-visual management.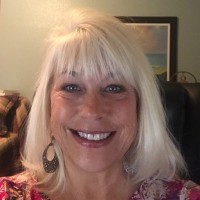 CHARLI SHAULIS
Social Media
Marketing Director
Degree in Bus. Administration and Design from the University of Northern Iowa. Charli spent much of her career in sales and management for her own design company and upper management for a large retailer. Expertise in graphic design and social media led her into the affiliate marketing sector of online advertising using sales funnels. Certified partner with ClickFunnels.
DAMON PARKER
Chief Revenue Officer
Degree in Business Administration, Minor in Finance, Eastern Kentucky University. More than eleven years working with doctors, marketing consulting to increase medical practice profitability. Marine Corps officer and fighter pilot. Business owner and entrepreneur for nearly a dozen years. Coached and trained more than 10,000 entrepreneurs how to start and build a business and maximize its profitability.
Our experience with VitalCare has been nothing short of positive. VitalCare is responsive to the needs of their clients and are always willing to change or pivot with their wants as well."
—David Teachey | VP, RN BSN, South Carolina House Calls
Of all the companies we worked with, VitalCare was always on top—their solution was nimble, agile, and quite honestly, extremely impressive."
—Michael Maron | CEO, Holy Name Medical Center
We looked for the right Virtual Care vendor for years and fortunately, we found VitalCare. They have the most comprehensive and flexible platform on the market."
—Rod Cruz | GM, Healthcare Solutions, AT&T
After I found out that I contracted the COVID-19 virus, VitalCare's technology platform allowed me to stay home— instead of in the ICU."
—Michael Maron | CEO, Holy Name Medical Center
After I found out that I contracted the COVID-19 virus, VitalCare's technology platform allowed me to stay home— instead of in the ICU."
—Michael Maron | CEO, Holy Name Medical Center
Thank you VitalCare, for your ongoing support! We are enjoying our implementation."
—Katie Riley | VP, Post Acute Chief Nursing Officer, Post Acute Division Advocate, Aurora Health
We were close to the 16% National Readmission rate at one point but thanks to VitalCare, we are now at 1%."
—David Teachey | VP, RN BSN, South Carolina House Calls
I strongly believe that VitalCare has the overall superior product for our wants and needs."
—VitalCare System Client
After evaluating all bid proposals…VitalCare's proposal was determined to be the most advantageous for our company."
—Cleveland-based Health System
It has been a pleasure to work with the VitalCare team. We started out with just 20 monitors in October 2019 and have grown to well over 700, while seeing a less than 1% Readmission rate as of October 2020 for [our] patients! Incredible work and program!"
—VitalCare RPM Client Testimonial
Pretty impressive work!…using VitalCare's RPM platform to promote better patient quality of life and reduce readmission rates…our program is currently sitting at a less than 1% Readmission Rate for patients using RPM—compared to the National Average of 16%!"
—VitalCare RPM Client Testimonial
Thank you again for being so responsive and such a good partner as we navigate the COVID pandemic. I am grateful to be working with you and look forward to our future collaborations and projects."
—Carol Vargas | VP Integrated Care,  Atlantic Health System
TopDocRX addresses the health needs of healthy, increasing-risk, and high-risk patients, resulting in stronger adherence rates that improve general health, improved creates additional revenue to your practice