ANDREW NELSON
Chief Operating Officer
Andrew has more than 30 years experience working with technology—from software and hardware to cryptocurrency and cybersecurity. He has an extensive background leading development teams on wellness project startups, including executive medicine, physical therapy, fitness, and health supplements. Andrew worked with Legacy Management Group to open PT@acac, a chain of physical therapy locations on the east coast of the United States, He also launched an online health supplement brand, ION, and led development of a software platform and cryptocurrency for collaboration and education in sustainable, regenerative farming with Seraphic Group.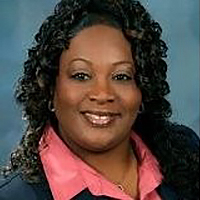 EDNA HUDSON
BSN, CAPA, RN
Director
Nursing Degree, State College of Florida, Associate Degrees, Lake Sumter State College. Employee of the Year at Leesburg Regional Medical Center. Charge Nurse of Ambulatory Surgery Unit, Leesburg Regional Medical Center, providing the best possible, compassionate, cost-effective, evidence-based care to clients in an outpatient setting through diagnosing, treatment and targeted prevention of a broad spectrum of surgical illnesses.
JEFFREY LUCKEY
Chief Revenue Officer

Jeffrey Luckey has more than 20 years experience in the healthcare industry. He began his professional career serving 5 years in the US Navy. While receiving his degree in Marketing from Cincinnati State, Jeffrey started his own marketing company. Jeff expanded his company to carry a line of products to assist the elderly and people with disabilities. The successful expansion effort led Jeffrey to spin off and expand the product line under a new company, BioRelief.com. Jeffrey has served as BioRelief's CEO and under his leadership it has provnd to be a trusted leader for commercial grade health and hygiene products. Jeffrey is now serves as the CRO of TopDocRX, helping physicians learn how TopDocRX is changing healthcare.
RESTEE COLLINS, III
West Coast VP
Restee Collins, III, has worked with large national organizations as a national sales amd marketing executive and has consulted with many small and large corporate and non-profit organizations. His innate ability to network and problem-solve has garnered him success in multiple vertical markets. In addition to his extensive business experience, Restee is a Speaker, Civic Leader and Entrepreneur.
SANDRA HOLTMEYER
Secretary
Degree from Missouri State University and a Master of Science Degree in Medical Dietetics from St. Louis University. Licensed REALTOR®, Real Estate Investor, Author, Owner, First Freedom Properties LLC, First Freedom Acquitisions, LLC, Member Board of Directors – Lafayette Industries (a Sheltered Workshop). Author of Beginner's Guide to Investing in Rental Properties.
VAHAN SETYAN, PHD.
Native American
Affairs Coordinator
Throughout more than 13 years, Dr. Setyan has been involved in both acute and post-acute healthcare service development in California, Arizona, and New Mexico, collaborating with both government and community leaders. He recently brought, for the first time in history, hospice and related services to the Navajo Nation, working with Navajo Department of Health, Health, Education and Human Services Committee (HEHSC) and Navajo Office of the President and Vice President (OPVP. As a healthcare consultant and advisors, he has been involved in: business development and management, community outreach and network development, insurance and vendor negotiations, healthcare agency survey preparations and non-profit organization development.
DR. JOHN SALERNO
Complementary
Medicine Specialist
Dr. Salerno is a board-certified family physician in New York City and an international pioneer in the field of complementary medicine. Among many other accomplishments, he is well-known for his Vitamin IV Suites (direct, fast delivery of vitamins, hydration, energy, and detox agents into the bloodstream), Supplement Therapy (using vitamins, minerals, amino acids, fibers, herbs, antioxidants, fatty acids, and enzymes, to maintain, and restore various deficiencies); weight-loss treatments; and chelation therapy (a therapy that removes heavy metals from the body). He has a[[eared on CBS News, Fox Business and Fox News and Telemundo and is a contributor to the Huffington Post.
Degree in Design Engineering Technology, Brigham Young University. More than 25 years experience in website design and management, online marketing funnel design and management, mobile app design, print and online advertising design and management, presentation design for C-level executives and top-tier seminar speakers. Seminar event technical and audio-visual management.
DEREK ARCHER
Editor in Chief,
Top Doctor Magazine
Degree from Patrick Henry College, classical education, degree in Political Science. Served as Robb White's chief marketing officer to convert his Robb Report business principles from magazine to digital catalogs and online market reach and expansion. Worked with Tony Robbins' own coach and helped launch business-to-business as well as business-to-consumer initiatives with Top Doctor Magazine.
JOHN OLIVE
Director of Compliance
Nearly twenty years of project management and comprehensive business processes experience, developing exceptional relationships with clients and key personnel to provide sustainable business solutions in areas of risk management and liability identification and limitation, quality control, and policy and procedures development. JD, McGeorge School of Law, University of the Pacific. Graduate work, Applied Social Anthropology, University of Kentucky. Bachelor of Science: Social Anthropology, BYU.