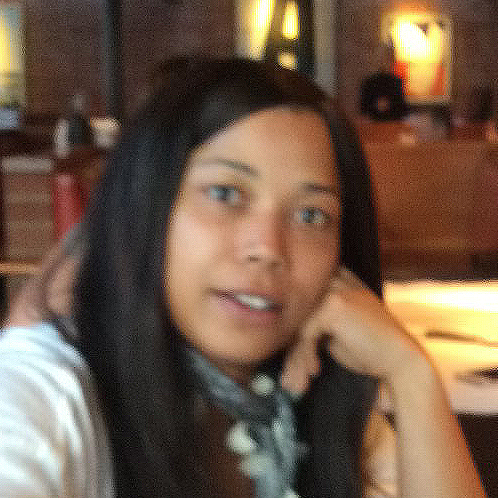 SHIRLEE JACKSON WINGATE
President
Degree in Biology from Dartmouth College and professional certifications in Human Resources and healthcare business administration.  Management services officer at major medical centers such as University of California Los Angeles and Georgetown University Lombardi Cancer Center in Washington D.C., specializing in facility accreditation, practice optimization and positive patient experience management. Implementation of educational outreach programs emphasizing referral stream growth and creative marketing for customized medical practice services.
DOLF DE ROOS
Chief Strategist
VicePresident
World-renowned real estate investor. Taught at events and institutions in more than 25 countries, including Tony Robbins' Wealth Mastery. Author of 15 books, including the New York Times bestseller Real Estate Riches. Helps companies go global, specializing in technology transfer. Appeared on 4,500 radio stations daily for over four years. Visiting Professor at the University of North Texas.
PARIS XIAN
International
Development Director
MBA in Management and Economics, EMI & ESLSCA of Paris, France. Founder of Paris Realty. 20 years entrepreneurial experience. Fluent in English, French, Mandarin, Cantonese, and Korean. Seminar speaker on international real estate in more than 25 countries.
法国巴黎的EMI和ESLSCA管理与经济学MBA。 巴黎房地产的创始人。 20年创业经验。 精通英语,法语,普通话,广东话和韩语。 超过25个国家/地区的国际房地产研讨会演讲者。
Throughout more than 13 years, Mr. Setyan has been involved in both acute and post-acute healthcare service development in California, Arizona, and New Mexico, collaborating with both government and community leaders. He recently brought, for the first time in history, hospice and related services to the Navajo Nation, working with Navajo Department of Health, Health, Education and Human Services Committee (HEHSC) and Navajo Office of the President and Vice President (OPVP. As a healthcare consultant and advisors, he has been involved in: business development and management, community outreach and network development, insurance and vendor negotiations, healthcare agency survey preparations and non-profit organization development.
Geriatric psychiatrist, pharmacologist, and brain health advocate. University of Nevada Las Vegas Adjunct Professor, department of Brain Health. CEO of CNS Innovations LLC, a company dedicated to providing innovative consultation services to advance prevention, diagnose and treatment of Alzheimer's disease. MD degree from West China University of Medical Sciences in Sichuan, China. Master's degree in pharmacology. Completed residency care in Psychiatry at University of Toronto.  She is a fellow of Royal College of Physicians and Surgeons in Canada.
DR. JORGE
SUÁREZ-MENÉNDEZ
Chief Medical Director

Dr Jorge Suárez-Menéndez is a plastic surgeon from Miami, Florida. He earned his Doctor of Medicine from Medical College of Georgia. In practice for more than 30 years, He has performed more than 25,000 surgeries. Formally trained in plastic and reconstructive surgery in Cincinnati, Ohio. He also served as the Chief of Plastic Surgery at Pan American Hospital, Miami, FL, Coral Gables Hospital, Coral Gables, FL, Hialeah Hospital, Hialeah, FL, and Kendall Regional Medical Center, Miami, FL. Author of many articles in the field of plastic surgery in English and Spanish as well as anti-aging medical books. In addition he has also appeared nationally and internationally on English and Spanish TV and radio shows.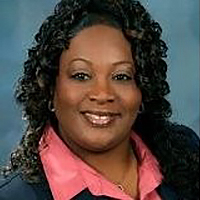 EDNA HUDSON
BSN, CAPA, RN
Director
Nursing Degree, State College of Florida, Associate Degrees, Lake Sumter State College. Employee of the Year at Leesburg Regional Medical Center. Charge Nurse of Ambulatory Surgery Unit, Leesburg Regional Medical Center, providing the best possible, compassionate, cost-effective, evidence-based care to clients in an outpatient setting through diagnosing, treatment and targeted prevention of a broad spectrum of surgical illnesses.
DEREK ARCHER
Editor in Chief,
Top Doctor Magazine
Degree from Patrick Henry College, classical education, degree in Political Science. Served as Robb White's chief marketing officer to convert his Robb Report business principles from magazine to digital catalogs and online market reach and expansion. Worked with Tony Robbins' own coach and helped launch business-to-business as well as business-to-consumer initiatives with Top Doctor Magazine.
SANDRA HOLTMEYER
Secretary
Degree from Missouri State University and a Master of Science Degree in Medical Dietetics from St. Louis University. Licensed REALTOR®, Real Estate Investor, Author, Owner, First Freedom Properties LLC, First Freedom Acquitisions, LLC, Member Board of Directors – Lafayette Industries (a Sheltered Workshop). Author of Beginner's Guide to Investing in Rental Properties.
DAMON PARKER
Director of Onboarding
Degree in Business Administration, Minor in Finance, Eastern Kentucky University. More than eleven years working with doctors, marketing consulting to increase medical practice profitability. Marine Corps officer and fighter pilot. Business owner and entrepreneur for nearly a dozen years. Coached and trained more than 10,000 entrepreneurs how to start and build a business and maximize its profitability.
JOHN OLIVE
Director of Compliance
Nearly twenty years of project management and comprehensive business processes experience, developing exceptional relationships with clients and key personnel to provide sustainable business solutions in areas of risk management and liability identification and limitation, quality control, and policy and procedures development. JD, McGeorge School of Law, University of the Pacific. Graduate work, Applied Social Anthropology, University of Kentucky. Bachelor of Science: Social Anthropology, BYU.
Degree in Design Engineering Technology, Brigham Young University. 25 years experience in website design and management, online marketing funnel design and management, mobile app design, print and online advertising design and management, presentation design for C-level executives and top-tier seminar speakers. Seminar event technical and audio-visual management.